Regular price
Sale price
$12.50
Unit price
per
Sale
Sold out
Lightweight, durable and multifunctional. Use it for your favorite beverage or a hot meal, and attach it to your bag for easy access on a hike.

• Material: Enamel
• Dimensions: height 3.14″ (8 cm), diameter 3.25″(8.25 cm)
• White coating with a silver rim
• Hand-wash only
• Blank product sourced from China

Attention! Don't heat liquids or food directly in the mug—it can damage the coating.
Reclaimed Materials

Every D69 Hat is handmade from reclaimed vintage beaver and rabbit fur. Artist Ken Goldstein uses a natural process to clean, color, cut and shape every hat on the grounds of his studio in the Santa Ana mountain range in Southern California.
Shipping & Returns

We love you and we love that you found your "forever hat". And though we'll pack it real nice, you'll be paying the shipping cost on top of the cost of your D69. If you're in Southern California, you can arrange a pick up.
Care Instructions

D69 Hats are not fancy hats. They're messy. The kind of hat you don't mind flying out of your truck and grinding the pavement. The dirtier the better. These are raw with an unfinished quality because once you start wearing yours, it'll finish itself.

Don't expect hatliners or hat bands (unless the artist decides your D69 needs it in which case, it'll come with your hat). We don't offer accessories because, well, why? Like when you get a painting do you expect accessories to come with it like glitter or something? No. Each hat is a one-of-a-kind made by an artist. Love it or leave it.
Share
View full details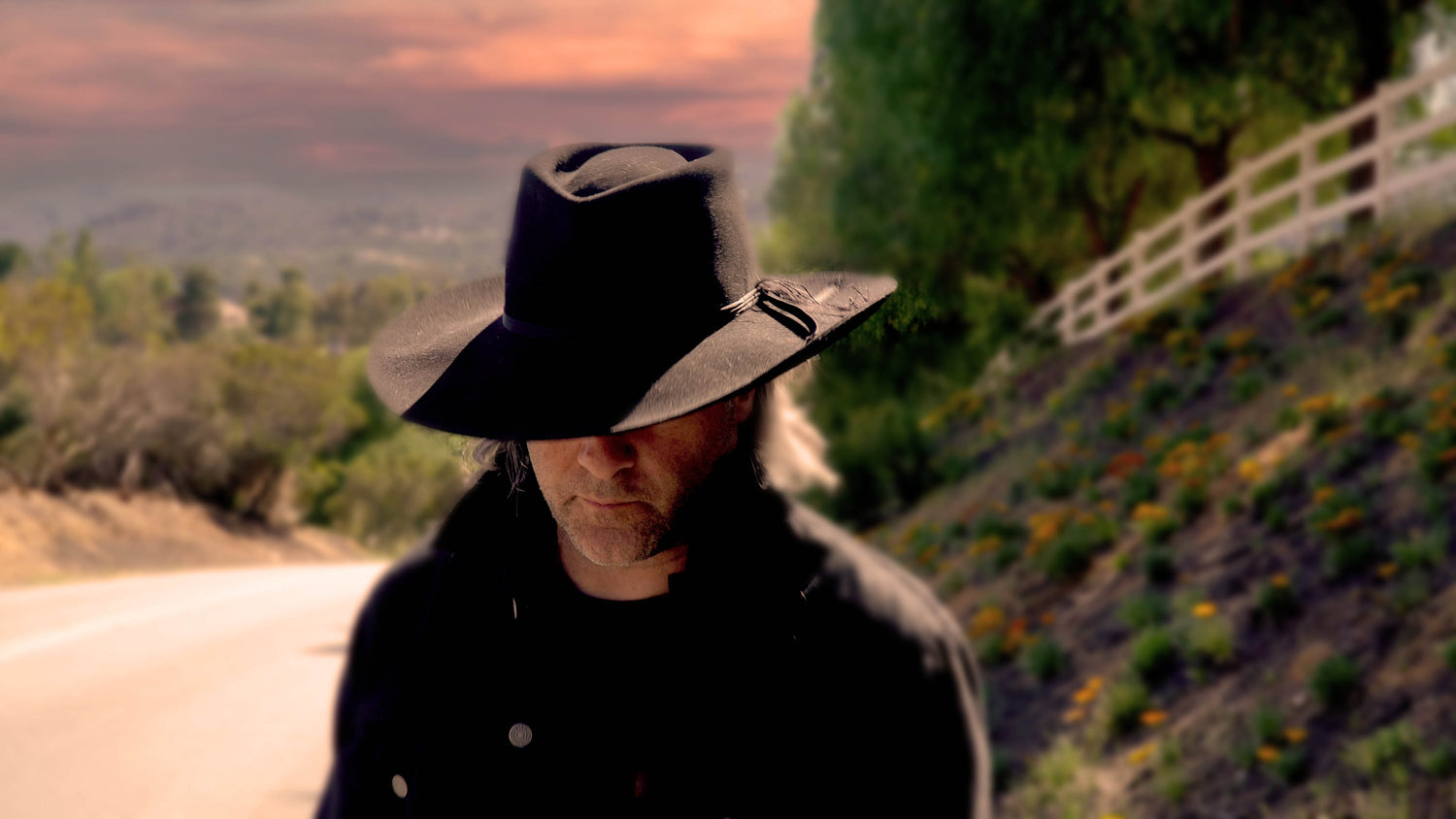 D69 Hats are handmade...
D69 Hats are handmade by artist Ken Goldstein - one hat at a time. The hats are made from either vintage fur, pulled from historic pelts, or repurposed from an existing hat. D69 Hats do not come with hatliners, hat bands, or any accoutrements common in retail Western style hats. D69 Hats are not fancy hats. These a raw with an unfinished quality because once you start wearing yours, it'll finish itself. The D69 logo is burned into the hat, as are details like size and approximated quality of fur. Source material is researched and original production dates estimated.